Applying as an undergraduate
Applying as an undergraduate student. If you have not attended college, or have not finished a college degree yet, you may apply as an undergraduate student. No previous college experience is necessary to come to AILDI. (You will need to be at least 18 years of age and have a high school diploma or G.E.D.) To apply you will need to do the following:
Step 1. Click here to complete the AILDI registration form. By filling out this form we will be able to keep track of your application to the University of Arizona. This important due to the variety of offices involved in the admissions process.
Step 2. Go to http://summer-winter.arizona.edu/summer/admission
Select the option Summer Only Students - Domestic and click on Link.
You will need to create an account to begin your application.
Fill out the application form.
The final step of the form will involve you selecting the program you want to apply for. Select Summer Only for the Application type, Summer 2017 for the Term, and click on Start New Application. You will have to click on a second Start New Application button (see the samples below).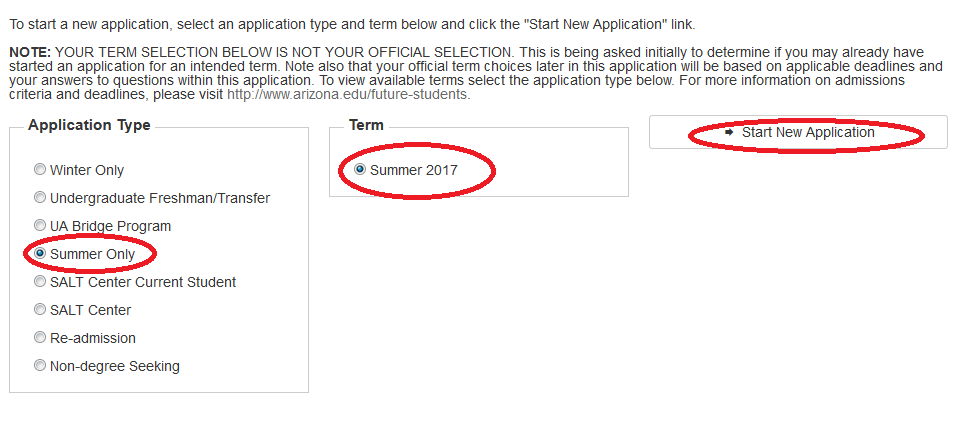 Before you can be registered for classes you must have an immunization form on file with Campus Health. For more information and to download the form or submit it online click here.